2012 CALENDAR
Kiddies Carnival
Sunday, August 19,2012


King & Queen Show
Thursday, August 23, 2012

Jouvert Boat Cruise
Friday, August 24, 2012

Jouvert & Parade
Saturday, August 25, 2012

Calendar Sponsored by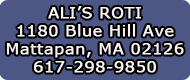 Engine Room Section - Trinidad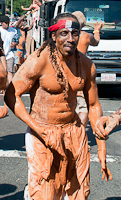 Bandleader: Fabian DePeiza
Designer: Yvette DePeiza , Robert Saldenha & MoeMoe
President: Robert Saldenha
Presentation: 2012 - A New Beginning
Address: 19/21 Atherton St, Roxbury,MA 02119
Phone #: 617.759.7134 or 617.522.8066
Email: muddmann4448@gmail.com
Web site: www.engineroomsection.org
Band Launching: Sunday, July 3, 2011
Mas Camp hours: 5PM to 10PM -please call
PARADE PARTICIPATION 101: You are in the right place if you wish to participate in a Parade Band aka Play Mas in Boston, simply call or send the bandleader(s) an email, visit their Mas Camp(s), review their presentation, check out their band launching and register with the band of your choice. You are now ready to have some fun. If the band's information is not currently posted visit us again or become an online member. – Please take a few minutes to comment or leave us your suggestions on our Boston Carnival Village blog. Have a safe and wonderful Carnival experience.
<!............................................. map..........................>
View Larger Map
<!............................................. end map...............................>
Band Launching Review: East Dry River
It was a very cool evening cloudy and slightly raining. Engine room section (ERS) launched their 2k11 band "East Dry River", their 13th annual band launching and as usual it was pumping.
There were several supporters and what was most likely a first, Boston number one Steelband Branches Steelband was in attendance. And as always they did not fail to deliver. They played several of their classic pieces and the crowd certainly enjoyed every moment of their appearance. Also there was the founder of Jah Jah drummers Glen Noel, Several Dj's from 101.3FM, Mr. David Martin, Boston  Carnival organizing committee PRO Mrs. Carol Leggett and several other local celebrities.
The band launching can be described as a mini jamboree, there were refreshments and lots of tasty tropical cuisine, a jewelry booth, an artist that painted some t-shirts and other vendors.
No rain could stop this band launch, at about 9:00PM the models took to the stage; lights on let the presentation begin. East Dry River – the costumes were white and reminded one of a time back in the 60 with a modern twist. The designer should consider putting these designs out there for the general public to purchase, because they were unique and certainly deserve more that one day in the spotlight.
 The female models as always were hot and the men were really real men, I over heard a woman that look like a million dollars tell one of the models "save some for the road". Yes indeed save some for the road.  When MUDD is added to the mix it will make for some very interesting earth tone and as always a highly charged atmosphere with great designs, mudd and water, "East Dry River" mudd madness for 2K11. Band Launch Photographs