Organizations that are contributing to the growt of Boston's Trinidad style Carnival and it's unique place in Boston's Caribbean culture.
Antigua & Barbuda - faces of Boston Carnival
Boston Starlight Twirlers is an organization consisting of Parents and Gaur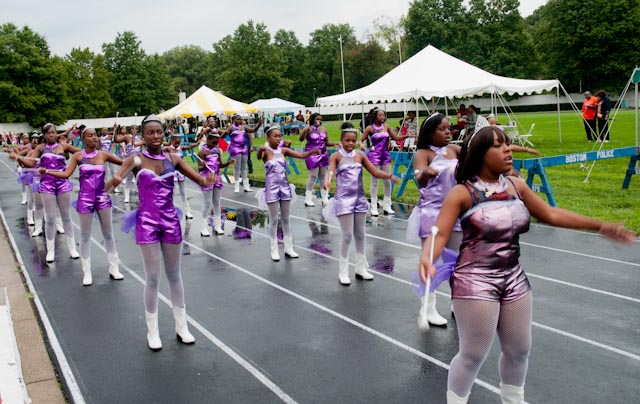 dians of the young girls that participate.  We are a majorette group that performs choreographed dance moves while twirling batons, marching and maintaining form.  Our majorette group consists of girls 5-17 and has four leads and two coaches.  We would gladly accept boys if they show interest!  Our season or sessions run from May to August and practice is held Monday to Saturday in the afternoons, from about 5:30pm to 8:00 with two 15 minute breaks.  Our group is about 25 girls and will vary because of birthdays (loosing the older girls) and new sign up. We focus on educating our girls about a part of their Culture and Heritage through the Carnival experience.  It is a very physical activity, building body strength and reflexes.  This program keeps our girls out of trouble and is an extended day camp.  We hope to expand as we move forward!
Carnival is a festive time celebrated through dance, song, music, costumes and masquerading. The Boston Caribbean Carnival brings thousands of visitors and spectators to the city and we believe it generates enormous income for the City of Boston.  The Carnival is always held on the last Saturday in August and the parade route starts in Roxbury and ends in the Franklin Park Zoo parking area in Dorchester.  Our girls have participated in the Boston Carnival since the mid 90s, under the leadership of the Antigua & Barbuda Association of Boston.  - Contact: Enjeri Thomas Tavares